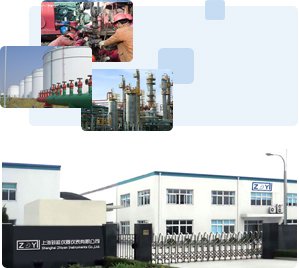 With measuring instruments and devices on pressure and temperature as its main products,Shanghai Zhiyan is a professional industry manufacturing enterprise,who owns a strong and professional capacity in terms of develop,design,manufacture,sales and after-sale service, due to high-class senior engineers and technicians are rich of experience on innovating and manufacturing special measuring gauges and have been working for the company in a long term in this professional field.

Besides general purpose measuring gauges and devices,the company has strong capacity to develop and manufacture capsule gauge,differential gauge,differential capsule gauge, high steady differential gauge,specialcorrosite-proof chemical seal gauge and device,etc. In order to acquire high quality product,the company make and control the key parts and devices of gauges itself and import main raw material from America,Germany,and Japan.

Most of the company products are exported are exported to north America,Europe,and south-east Asia.In china market,sales offices and service centers of the company are set up in some main areas,to offer a prompt and best service to the customers.